Assembly guides for:
Equipment "Alexx"
Draft Tube (see below)
FBDT Electronic (see below)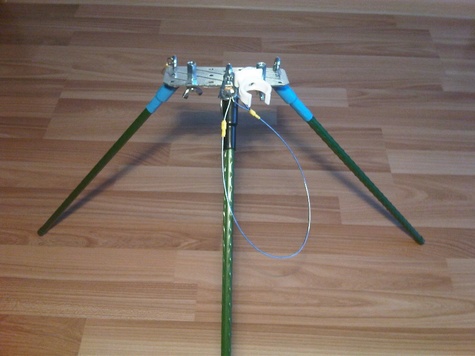 1. Assemble stage (platform) like it's shown in the picture below.
---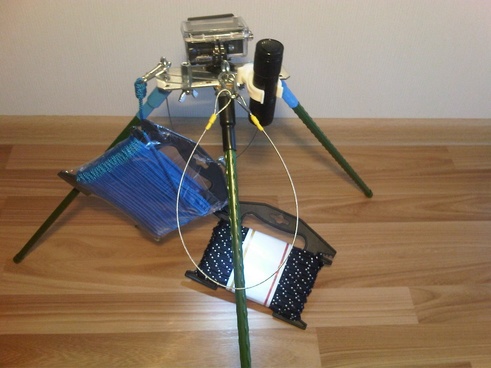 2. Mount camera and flashlight (for night time only) on the stage (platform). Connect main rope by shackle to the wire and spare rope by snap hook to the stage.
---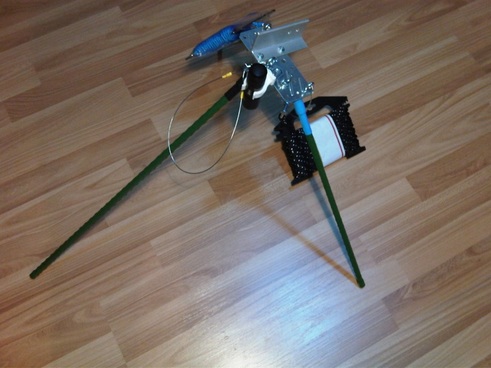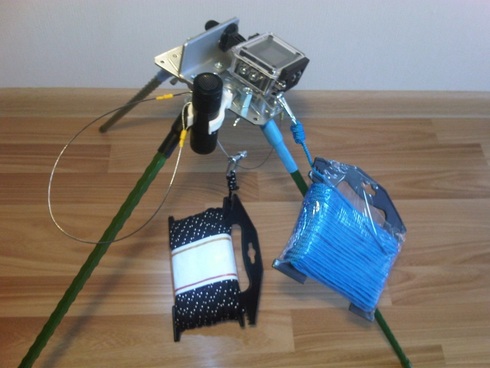 3. During rough weather install additional platform on the stage and mount the camera on it. It will increase the vertical angle of video capture.
---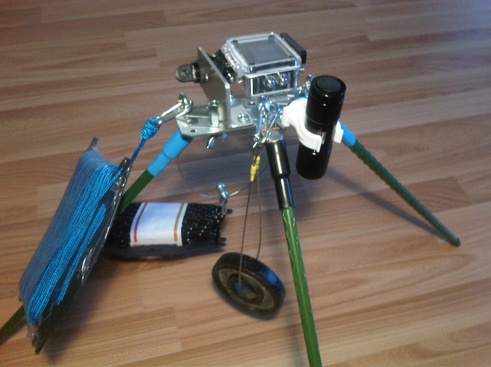 4. Hang any weight (sink-stone) to the stage for its stable position during the reading of draught marks (pic 5). In windy weather please use spare rope and assistance of second person to keep it stable. You can stop any rolling or swinging of the Stage by putting it into the water temporally.
---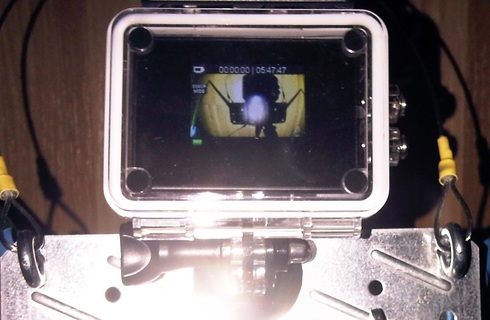 At night time align the camera and a flashlight so that the light spot would be visible at the center of the display screen.
Note:
In winter time please assemble stage (platform) in warm place inside of superstructure.
Important Note:
In case of using expensive sport cameras (GoPro, Sony and etc.) please use extra fixing the camera to the main rope.
---
Short Instruction how to use camera's WiFi and your smartphone
Download the necessary App to your smartphone or tablet at the Apple App for IPhone or Play Market for Android. (See instruction for your camera with Wi-Fi)
Switch on your camera and turn on Wi-Fi on it.
Open the Settings on your smartphone or tablet and find new Wi-Fi net from your camera (See the name of the Wi-Fi and password for it in the User Manual for your camera). Enter password and connect to the camera's Wi-Fi.
Switch on the downloaded App on your smartphone or tablet and you'll be able to watch the live video from the camera on the screen of your phone. The range depends from the power of your camera's Wi-Fi and obstacles in the distance.
---
Assembly guide for Draught Tube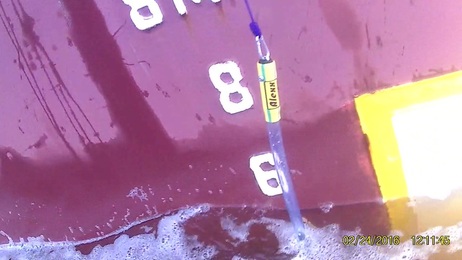 1. Attach any weight (borrowed on board shackle or any old tool) to the end of tube. During strong wind or big waves and swell - use heavier weight to let the tube be stable in water.

2. Put Draft Tube down close to middle draft marks. Leave small part of tube above the water. Do not let the waves cover the upper end of tube!

---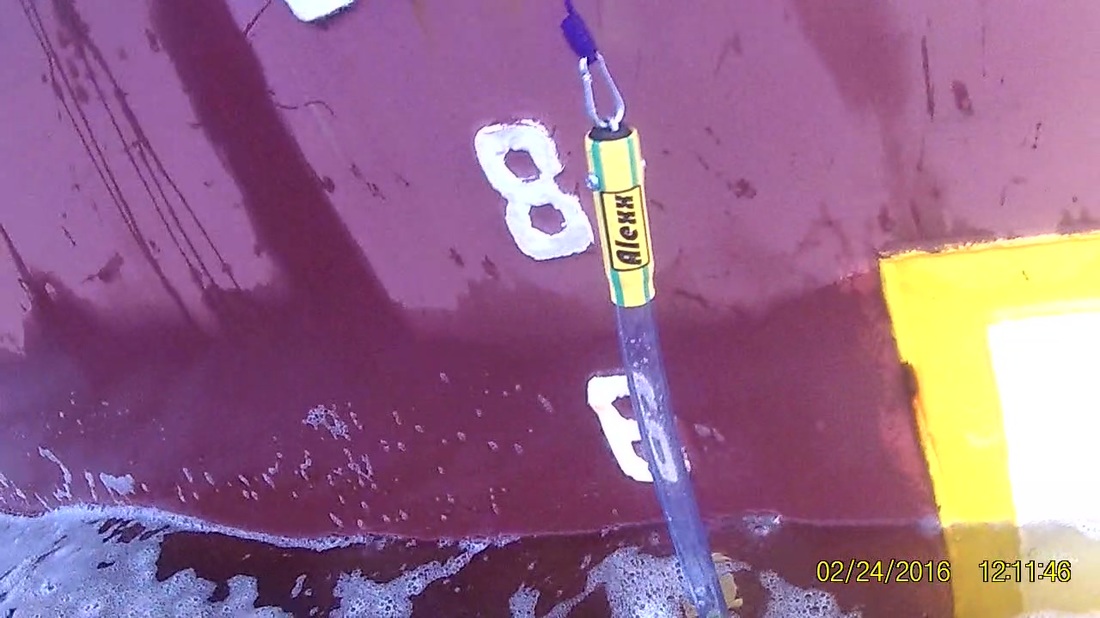 3. Wait 1-2 minutes to let water fill the tube till the floating ball inside of tube rises up and shows the real water level. (Use this time to prepare equipment 'Alexx")

When you start to put down stage with camera overboard - don't forget to connect two ropes by small shackle - it will allow you to keep your camera in front of the Draft Tube in rough weather. (Tie any small shackle to the main rope of equipment "Alexx" - 2-3 m above the stage with camera. Try to keep camera in one horizontal level with floating ball.
---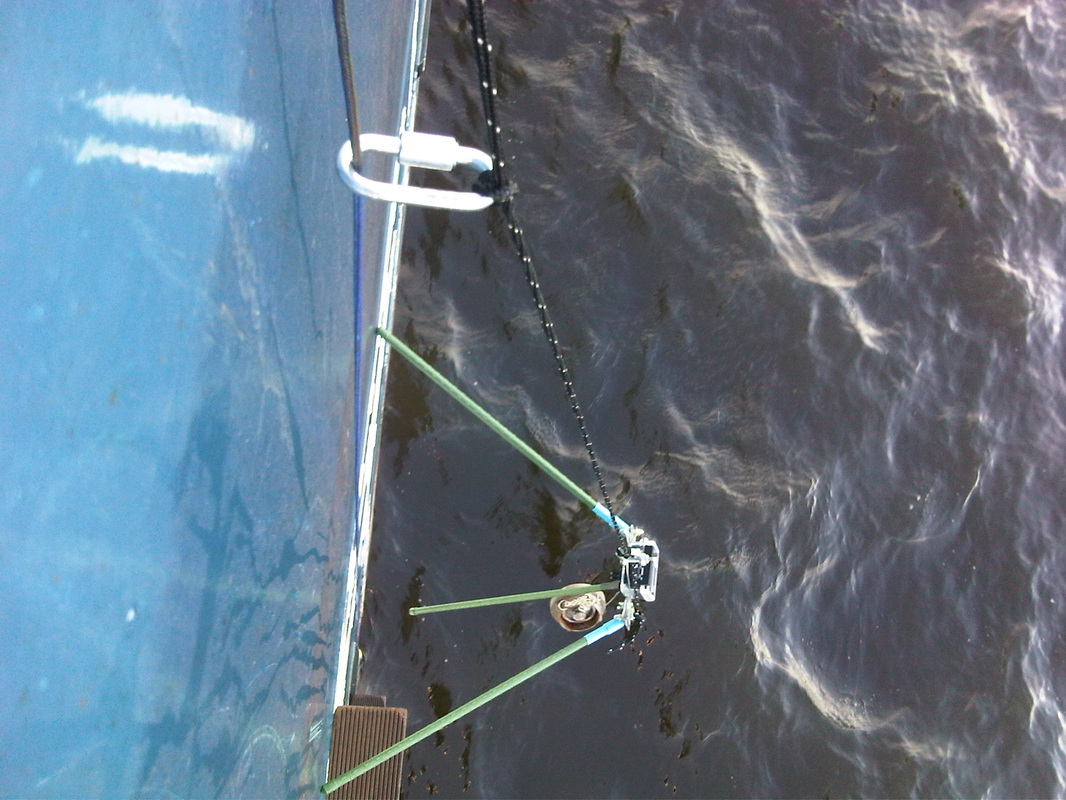 Note: Don't forget to rinse the tube after using by fresh water, otherwise remaining of salt on walls of pipe after drying will cause some delays for free movement of ball inside of tube.
---
Assembly guide for FreeBoard Draft Tube (FBDT):
Unscrew 2 bolts from top ring of FBDT and remove plastic ring.
Move aside the wire clamp and carefully take out the plastic compartment.
Carefully unscrew lower cap and pull out 9V battery connector.
Connect 9V battery and put it inside of compartment.
Screw the bottom cover gently and place the plastic compartment inside the FBDT. (Before you screw the bottom cover, please make 2 turns in the opposite direction to avoid twisting the wires inside the compartment.)
Set wire clamp upright and put plastic ring on it.
Fix plastic ring by two bolts (NEVER screw the bolts without plastic ring - you can destroy walls of plastic compartment)
Screw up plastic tube to the lower part of FBDT.
Fasten the measuring tape to the wire clamp.
Hook any weight (sink-stone) to the end of plastic tube.
FBDT is ready to use.
P.S. Please use battery Energizer Ultimate Lithium 9V if you work in severe climate condition (hard frost) and try to keep FBDT in warm place before performing measurements.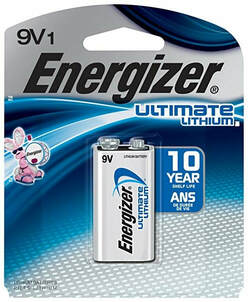 Notes:
Please use water pump pliers to pull out the plastic compartment from the FBDT in case of any problem and use any piece of cloth to protect the plastic compartment from the sharp teeth of pliers.
Please use pliers or long nose pliers to remove 9V battery from the plastic compartment.
In bad weather with high waves, use only a visual alarm - close the electronic buzzer with a rubber finger protector to avoid water getting inside. (You can close buzzer by adhesive tape also)​
There is no any consumption of energy of 9V battery in stand by position - you can leave battery inside of FBDT for long time.
​Do not leave FBDT in direct sunlight for a long time – it can destroy plastic!
Before any measurement you can check readiness of FBDT - simply put lower end of FBDT in glass of water.
Full Assembly Guide with photos will be added to each set of FBDT.